Rani Taj, the Punjabi girl Dhol Player, born and brought up in Britain is on her way to the land of her origin. Rani Taj has Pakistan lineage to her as both her parents hail from the southernmost political entity within the Pakistani-administered part of the former princely state of Jammu and Kashmir. Her parents moved to UK back in the 60′s.
Here is the detailed article on Rani Taj if you want to read. This will be Rani Taj's first visit there and she sure must be excited about playing in the place of her origin. She will be spending time in Islamabad, Lahore where she intends to meet with the sufi/sain dhol players and hopefull play at Darbar. Later, she plans to visit her home town in Kashmir.
I hope she gets time to visit Chandigarh as well this time. It would be great to see her playing dhol.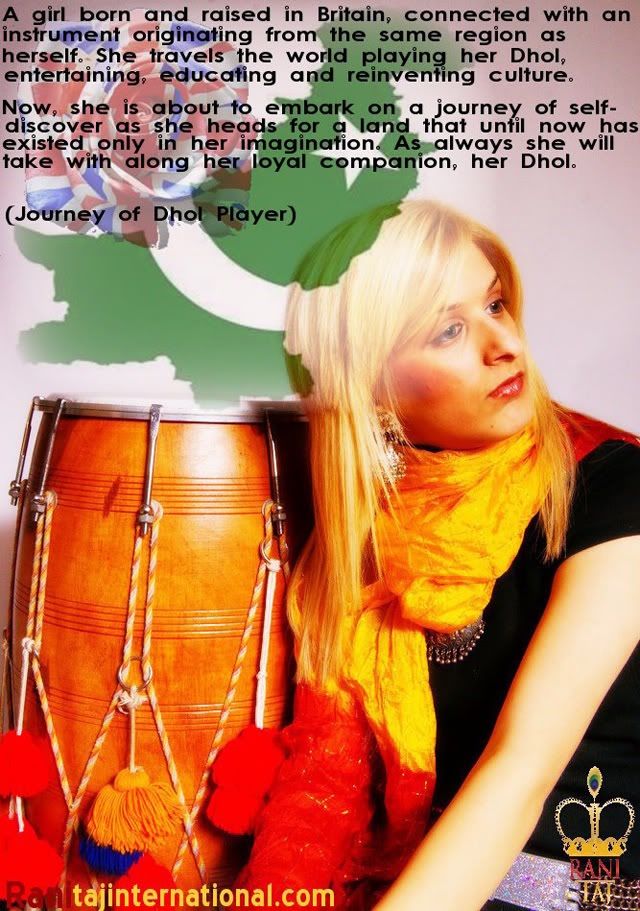 (2097)